THE FOUR SEASONS OF SOULS AND BLUES
2020-12-21
By: The HillToP Radio Show
Posted in: COMING UP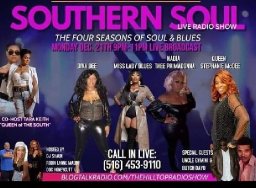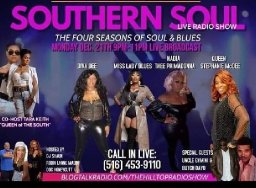 Don't forget to tune in on Monday, December 21st at 9:00pm EST/8:00pm CST for the "FOUR SEASONS OF SOUL & BLUES" .
Get up close and personal with Diva Dee, Miss Lady Blues, Nadia Thee PrimaDonna, and Queen Stepanie McDee!

Hosted By: Dj Shaun, Doc Honeycutt, and Robin Lynne Mabien.
Co-Host: Tara Keith

Special Guest: Uncle Gymini and Butch Dayo

This going to be a hot show!!!
Tags